Grain Bins
BROCK FARM GRAIN BINS.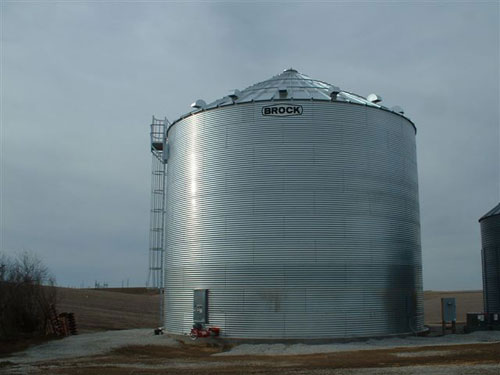 For many years, BROCK has built a reputation for providing customers with a complete bin that offers them more for their money–more bin models to choose from, and more high quality, innovative features that customers need most.
When it comes to on-farm grain storage, BROCK offers a bin to match your needs. Up to 60,000 bushel capacity. Available in narrow or wide corrugations.
BROCK offers excellent service, sound advice, and engineering assistance where needed. This helps your bin to last longer, protect your grain right, and yield the best returns as your No. 1 grain marketing tool.